Dogs are man's best friend, and as pet owners, we want to give our furry companions the best possible name. Choosing a cute name for your dog can be a fun and creative process.
If you have landed to this post that means you are also searching for the best moniker for your friend, so without any further delay let's dive in deep and explore some cute names for dogs that are sure to make you and your pet smile.
Best & Cute Names for Dogs
Here we have listed out tons of names that you can have for your dog, so just explore it out and choose the best names out from the box.
Archie: This name is perfect for a dog that's both sweet and spunky, and has a classic and timeless feel.
Bailey: This name is perfect for a loyal and friendly dog that loves to be by your side.
Bella: This name is derived from the Italian word for beautiful and is a popular choice for female dogs.
Chewie: This name is perfect for a dog that loves to chew on things, and is a nod to the beloved Star Wars character Chewbacca.
Coco: This name is perfect for a brown-colored dog, and has a cute and playful feel.
Daisy: This name is perfect for a sweet and playful pup, and is a nod to the popular flower.
Gizmo: This name is perfect for a small and quirky dog, and has a fun and playful feel.
Luna: This name is perfect for a dog that loves the outdoors and has a wild spirit, as it evokes a sense of the moon and the night sky.
Milo: This name is perfect for a cute and mischievous dog, and has been a popular choice for many years.
Teddy: This name is perfect for a cuddly and adorable dog, and is a playful and cute choice.
Now let's explore some more names which you can have for your friend.
Funny Names for Male Dogs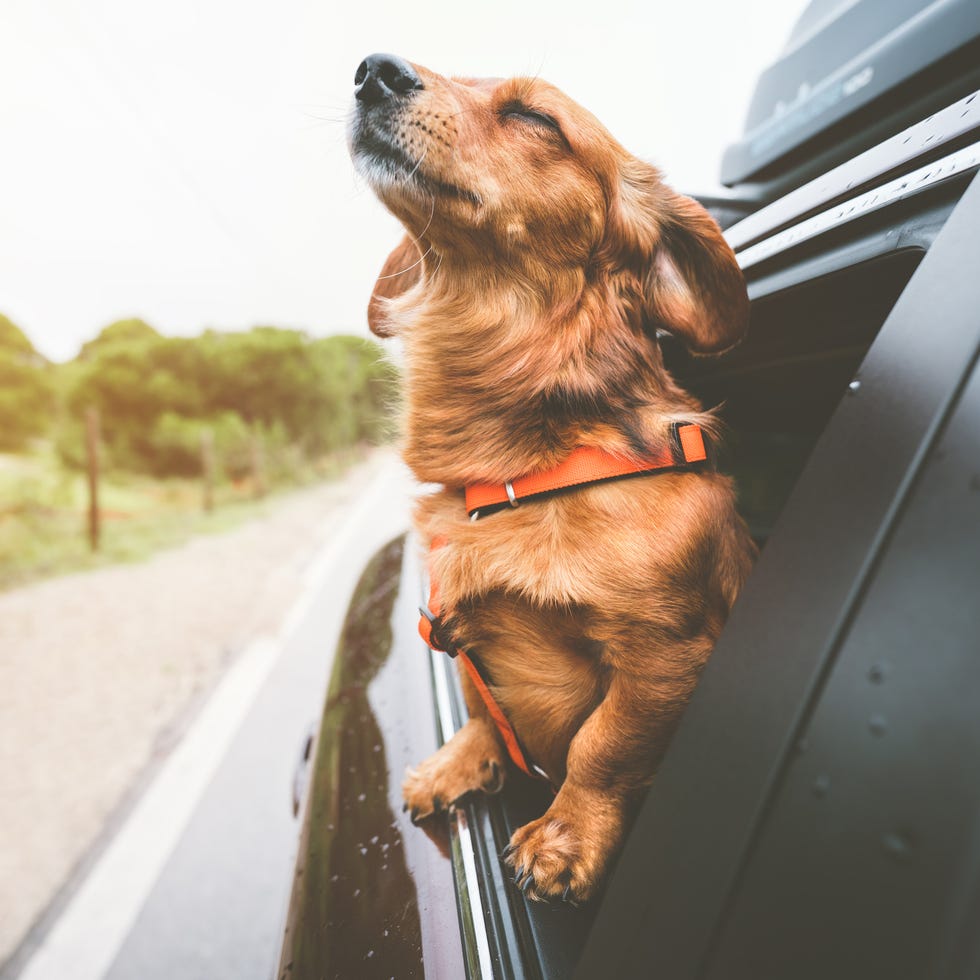 Freddie Mercury
Mister Miyagi
Butter Face
Carl Spackler
Eddie Haskell
Screech
Uncle Buck
Ricky Bobby
Mrs. Doubtfire
Kramer
Funny Names for Female Dogs
Funny, Punny Dog Names
Groucho Barks
Bark Twain
Kanye Westie
Mary Puppins
Jimmy Chew
Snoop Dog
Dogzilla
Pup Tart
Chew-barka
Little Bow Wow
Funny Names for Black Dogs
Black Hole
Black Friday
Black Ops
Black Sabbath
Black Swan
Black Tie
Blackjack
Black and Tan
Black and Decker
Black Betty
Funny Names for White Dogs
White Fang
White Noise
White Board
White Bread
White Claw
White Castle
White Elephant
White Gravy
White House
Funny Dog Names Based on TV Characters
Pikachu
Fonzie
Homer
Cartman
Urkel
Phineas
Liz Lemon
Tootie
Sookie St. James
Kimmy Schmidt
Funny Dog Names Inspired by Presidential Pets
Sweet Lips and Drunkard (Washington)
Satan (Adams)
Grizzle (Jefferson)
Le Beau (Tyler)
Punch (Buchanan)
Fido (Lincoln)
Juno and Shep (Hayes)
Veto (Garfield)
Hector (Cleveland)
Dash (Harrison)
Sailor Boy (Roosevelt)
Laddie Boy (Harding)
Boston Beans (Coolidge)
Weegie (Hoover)
Murray the Outlaw of Falahill or Fala (FDR)
Feller (Truman)
Clipper (JFK)
Him and Her (Johnson)
Liberty (Ford)
Grits (Carter)
Millie (George H.W. Bush)
Miss Beazley (George W. Bush)
Funny Dog Names Inspired by Book Characters
Katniss Everdeen (The Hunger Games)
Sherlock Holmes
Bilbo Baggins
Peter Rabbit
Moby Dick
Hester Prynne (The Scarlet Letter)
Jane Eyre
Willy Wonka (Charlie and the Chocolate Factory)
Zuri (Pride)
Walter Lee (A Raisin in the Sun)
Funny Names for Little Dogs
Mac Daddy
Chuck Norris
Marshmallow
Pee Wee
Chunk
Chickpea
Porkchop
Cocoa Puff
Tic Tac
Zipper
Funny Names Based on Dog Characters in Movies
Toto (The Wizard of Oz)
Slinky Dog (Toy Story)
Bruiser (Legally Blonde)
Butkus (Rocky)
Winky (Best in Show)
Nutmeg (Isle of Dogs)
Rowlf the Dog (Muppets)
The Tramp (Lady and the Tramp)
Frankenweenie (Frankenweenie)
Gidget (Secret Life of Pets)
Puffy (Something About Mary)
Spitz (Fantastic Mr. Fox)
Verdell (As Good As It Gets)
Harvey (E.T. The Extra Terrestrial)
Sh*thead (The Jerk)
Hooch (Turner & Hooch)
Chance (Homeward Bound)
Scrappy Doo (Scooby Doo)
Jerry Lee (K-9)
Snots (National Lampoon's Christmas Vacation)
Funny Dog Names Inspired by Your Favorite Toys
G.I. Joe
LEGO
Barbie
Hot Wheels
Betty Spaghetty
Paddington
Jenga
Candy Land
Polly Pocket
Betsy Wetsy
Micro Machine
Lite Brite
Funny Dog Names Inspired by Professional Athletes
World B. Free (NBA)
Razor Shines (MLB)
God Shammgod (NBA)
Boof Bonser (MLB)
Ron Tugnutt (NHL)
Bake McBride (MLB)
Guy Whimper (NFL)
Wonderful Terrific Monds Jr. (NFL)
Dick Butkus (NFL)
Dick Trickle (NASCAR)
Larry Playfair (NHL)
Milton Bradley (MLB)
I.M. Hipp (NFL)
Stubby Clapp (MLB)
Tommy Gunn (NCAA Basketball)
Austen Powers (NCAA Basketball)
Unique Boy Dog Names
Axis
Blu
Boss
Champion
Chance
Comet
Crest
Davey
Finn
Ford
Forest
Garrett
Grayson
Gunner
Haze
Jungle
Kai
King
Magnum
Maverick
Mister
Neon
Oso
Reed
River
Rook
Royal
Rue
Sir
Stone
Twister
Willow
Wishbone
Woody
Xavier
Yogi
Zeke
Zoom
Mitzi
Daisy
Trix
Bo Peep
Goldilocks
Caramel
Puddin
Myrtle
Izzy
Cupcake
Tinkerbell
Prada
Buttercup
Cleopatra
Fifi
Fruit Dog Names
Apple
Banana
Berry
Blueberry
Cantaloupe
Cherry
Clementine
Pomegranate
Guava
Coconut
Gooseberry
Huckleberry
Kiwi
Lemon
Lime
Mango
Melon
Olive
Papaya
Peaches
Plum
Raisin
Rhubarb
Strawberry
Classy Boy Dog Names
Archer
Augustus
Bartley
Beckham
Bond
Cobalt
Dickens
Edgar
Edison
Fancois
Franklin
Hamilton
Hugo
Hyde
Kingston
Maxwell
Preston
Wolfgang
Vegetable Dog Names
Artichoke
Asparagus
Cabbage
Carrot
Celery
Corn
Cucumber
Daikon
Green Bean
Kale
Mushroom
Okra
Parsnip
Potato
Pumpkin
Radicchio
Snap Pea
Squash
Zucchini
Spice Dog Names
Basil
Bay
Chili
Chipotle
Chive
Cinnamon
Clove
Curry
Fennel
Ginger
Nutmeg
Paprika
Pepper
Rosemary
Saffron
Sage
Vanilla
Candy Dog Names
Baby Ruth
Bubblegum
Butterscotch
Caramello
Chocolate
Fudge
Gumdrop
Hershey
Hot Tamale
Jellybean
Kit Kat
Licorice
Lolly
Mochi
Nougat
Peep
Peppermint Patty
Pez
Pocky
Razzle
Reese's
Rolo
Snickers
Toblerone
Toffee
Tootsie (Roll)
Twix
Twizzler
Drink Dog Names
Cappuccino (Puppuccino)
Chia
Cocoa
Coffee
Cola
Espresso
Fanta
Guinness
Latte
Merlot
Mocha
Pilsner
Pinot
Porter
Root Beer
Rose
Soda
Vino
Breakfast Food Dog Names
Bacon
Bagel
Biscuit
Bran
Cereal
Crumpet
Eggs
French Toast
Hash Browns
Jelly
Maple
Muffin
Oatmeal
Omelet
Pancake
Pop Tart
Waffles
Dessert Dog Names
Beignet
Biscotti
Blondie
Brownie
Buttercream
Cannoli
Caramel
Cheesecake
Concha
Cookie
Creampuff
Cupcake
Custard
Doughnut
Gelato
Ice Cream
Macaron
Macaroon
Marshmallow
Meringue
Milkshake
Mousse
Nutella
Oreo
Pie
Pudding
S'mores
Snickerdoodle
Sprinkles
Sundae
Tapioca
Truffles
Twinkie
Savory Food Dog Names
Baguette
Bao
Beans
Bruschetta
Butter
Caviar
Chowder
Chuck
Dijon
Dumpling
Falafel
Fondue
Ham
Meatball
Monte Cristo
Nachos
Noodles
Nori
Nugget
Penne
Pesto
Pickles
Pizza
Quinoa
Spaghetti
Sushi
Taco
Tofu
Wonton
Cheese Dog Names
Asiago
Brie
Cheddar
Cheese
Colby Jack
Cotija
Feta
Gouda
Mascarpone
Mozzarella
Parmesan
Pepper Jack
Provolone
Ricotta
Nutty Dog Names
Almond
Cashew
Hazelnut
Peanut
Pecan
Pistachio
Sesame
Walnut
Food Boy Dog Names
Basil
Bean
Biscuit
Bisquick
Breadcrumb
Butterball
Cheeto
Chestnut
Chex
Churro
Cookie
Dill
Fango
Fennel
Frankfurt
Fudge
Gin
Goober
Gumdrop
Gummy Bear
Hershey
Huckleberry
Jell-O
Jellybean
Jerky
Juice
Kibbles
Lambchop
Matcha
Meatball
Meatloaf
Milky
Nacho
Noodle
Nougat
Nugget
Oatmeal
Oreo
Peanut
Pepper
Pickles
Pop Tart
Popcorn
Porkchop
Pringles
Pumpkin
Ramen
Sausage
Scotch
Shrimp
Sushi
S'mores
Taco
Tater
Turnip
Vino
Waffles
Walnut
Whiskey
Clyde
Dave
Oreo
Porkchop
Shinobi
Bucky
Tiger
Bubba
Brando
Mugsy
Peter Pan
Gucci
Eggbert
Cheeto
Pickle
Pop Culture Boy Dog Names
Alf (Alf)
Bart (The Simpsons)
Beethoven (Beethoven)
Belvidere (Mr. Belvidere)
Biggie (as in the Notorious B.I.G)
Bullseye (Target mascot)
Dexter (Dexter)
Drake (hip hop artist)
Einstein (scientist)
Elvis (legendary singer)
Fang (Harry Potter)
Fauci (Dr. Anthony Fauci)
Forrest (Forrest Gump)
Fresh Prince (Fresh Prince of Bel-Air)
Ghost (Power)
Jaws (Jaws)
Jedi (Star Wars)
Kermit (Muppet)
Kristoff (Frozen)
Paddington (Paddington Bear)
Pearson (This Is Us)
Pennywise (It)
Pinocchio (Pinocchio)
Pluto (Mickey Mouse's dog)
Prince (singer Prince Rogers Nelson)
Rex (Toy Story)
Scooby (Scooby-Do0)
Skywalker (Star Wars)
Slinky (Toy Story)
Snoop (rapper Snoop Dogg)
Snoopy (Peanuts)
Spock (Star Trek)
Spud (Spud MacKenzie)
Stallone (Sylvester Stallone)
Toto (The Wizard of Oz)
T'Challa (Black Panther)
Waldo (Where's Waldo)
Funny Boy Dog Names
Bam Bam
Bark Twain
Bark Wahlberg
Barkley
Blinky
Bow Wow
Bunker
Canine West
Chewbacca
Chewie
Chomper
Cool Breeze
Gomer
Indiana Bones
Jimmy Chew
Jimmy Kibble
LeBark James
Munchie
Pooch
Pup Squeak
Pup Tart
Puppy
Razer
Ruff-Ruff
Savage
Sir-Licks-a-Lot
Squirt
Stinker
Subwoofer
Wakanda
Whine
Winnie the Pooch
Woof Blitzer
Woofgang Puck
Woolly
Punny Pup Names
Charles Barkley
Sir Barks-a-lot
Virginia Woof
James Earl Bones
Jerry Chewis
Chattanooga Chew-Chew
MacGruff
Bob Barker
Mutt Romney
Bea Arfur
Andy Warhowl
Babe Woof
Lick Jagger
The Wizard of Paws
LL Drool J
TV Show Names
Poochie
Snoopy
Tinkie Winkie
Stewie
Walter White
Hannity
Scooby-Doo
Pikachu
Alf
Lucy
Veronica Mars
Conan
Magnum
Judge Judy
Sarah Jessica Barker
Winnie The Poodle
Literature and Books Names
Cthulhu
Alice
Hamlet
Gatsby
Zelda
Melville
Shakespeare
Lovecraft
Caulfield
Sawyer
Sport
Cujo
Marley
Ramona
Shelley
Bark Twain
Movie Names:
Godzilla
Luke
Chewie
Ripley
Air Bud
Asta
Peckinpah
Beethoven
Perdita
Toto
Barney
Jawa
Jupiter
Beast
Bronson
Marry Puppins
Girl Dog Names That Start With A
Abby
Abigail
Addie
Addison
Adele
Aida
Alexis
Alice
Allie
Amber
Angel
Anna
Annabelle
Ariel
Aspen
Atari
Athena
Autumn
Ava
Girl Dog Names That Start With B
Babe
Baby
Bailey
Bambi
Beauty
Becca
Becky
Bella
Bertha
Betsy
Betty
Billie
Birdie
Biscuit
Blair
Blossom
Bonnie
Boo
Brandi
Brooklyn
Buffy
Girl Dog Names That Start With C
Canyon
Carly
Carmella
Carolyn
Casey
Cece
Chanel
Charlie
Charlotte
Chelsea
Cherry
Cheyenne
Chica
Chloe
Cinnamon
Cocoa
Constance
Cookie
Cora
Girl Dog Names That Start With D
Daiquiri
Daisy
Dakota
Dani
Daphne
Darla
Delilah
Demi
Diamond
Diva
Dixie
Dolce
Dolly
Dora
Dottie
Duchess
Dutchess
Girl Dog Names That Start With E
Ebony
Eden
Edie
Egypt
Elana
Electra
Eleven
Eliza
Ella
Ellie
Ellie Rose
Elsa
Elsie
Ember
Emiko
Emily
Emma
Emmy
Esmerelda
Estelle
Eva
Girl Dog Names That Start With F
Faith
Fannie
Fantasia
Faye
Felicity
Fifi
Fiona
Flo
Flora
Foxy
Frankie
Freckles
Frida
Girl Dog Names That Start With G
Gabby
Gemma
Genesis
Geneva
Genivier
Georgia
Geraldine
Gia
Gidget
Gigi
Ginger
Goldie
Grace
Gracie
Greta
Gretel
Gypsy
Girl Dog Names That Start With H
Hailey
Haley
Hannah
Happy
Harley
Harper
Harrietta
Haven
Hazel
Heaven
Heidi
Henley
Henrietta
Hershey
Hillary
Holiday
Holly
Honey
Hope
Girl Dog Names That Start With I
Ibeza
Iggy
Imani
Inari
India
Indie
Indigo
Ink
Ireland
Iris
Isabella
Isabelle
Isla
Ivory
Ivy
Izzy
Girl Dog Names That Start With J
Jada
Jade
Jamie
Jane
Janelle
Jasmine
Jazzy
Jennifer
Jenny
Jersey
Jessie
Jewel
Jolene
Josie
Juno
Girl Dog Names That Start With K
Kahlua
Kali
Kallie
Kamila
Karma
Kate
Katie
Kaya
Kayla
Kelly
Kelsey
Kendall
Kenna
Kennedy
Kenya
Kewpie
Khloe
Kiki
Kimmie
Kimono
Kinley
Kira
Kisses
Kiwi
Koko
Kona
Girl Dog Names That Start With L
Lacey
Lacy
Lady
Laika
Laila
Lana
Laura
Layla
Leia
Leila
Lexi
Lexi Liberty
Lexie
Libby
Liberty
Lilly
Lily
Lizzie
Lizzy
Lola
London
Lucky
Lucy
Lulu
Luna
Girl Dog Names That Start With M
Mabel
Mackenzie
Macy
Maddie
Maddy
Madison
Maggie
Maggie Mae
Maisy
Mandy
Marley
Matilda
Mattie
Maya
Mckenna
Mia
Mika
Mila
Miley
Millie
Mimi
Minnie
Mischief
Missy
Misty
Mitzi
Mocha
Moki
Mollie
Molly
Morgan
Moxie
Muffin
Muppet
Murphy
Mya
Girl Dog Names That Start With N
Nala
Nancy
Natasha
Natoya
Navi
Nellie
Nikita
Nikki
Nina
Nola
Nori
Nova
Girl Dog Names That Start With O
Ocean
Oki
Olive
Olivia
Onyx
Opal
Oprah
Oreo
Oxana
Girl Dog Names That Start With P
Paige
Paisley
Paris
Parsley
Payton
Peaches
Peanut
Pearl
Pebbles
Penelope
Penny
Pepper
Phoebe
Piper
Pippa
Pipsqueak
Pixie
Polly
Poppy
Precious
Princess
Pumpkin
Girl Dog Names That Start With Q
Qamra
Queenie
Quinn
Quitara
Quizzie
Quigley
Qunita
Quartney
Girl Dog Names That Start With R
Raina
Raisin
Raven
Riley
Risa
Rita
Ritzy
River
Rivka
Rose
Rosemary
Rosie
Roxie
Roxy
Ruby
Rylie
Girl Dog Names That Start With S
Sadie
Saffron
Sage
Sally
Sandy
Sasha
Scarlet
Seven
Shadow
Sharon
Shelby
Sierra
Skye
Stella
Suki
Susan
Sydney
Girl Dog Names That Start With T
Tabitha
Tamara
Tasha
Tatum
Tenley
Tess
Tessa
Tilly
Tina
Tinkerbell
Tootsie
Tori
Trixie
Trudy
Twiggy
Twinkie
Girl Dog Names That Start With U
Uinta
Una
Unis
Unity
Ursula
Utah
Utopia
Girl Dog Names That Start With V
Valor
Venus
Vera
Veronica
Vespa
Vicky
Violet
Viper
Vixen
Girl Dog Names That Start With W
Wanda
Waynoka
Westlyn
Whisper
Willa
Willow
Wilma
Winnie
Winona
Winter
Wynette
Girl Dog Names That Start With X
Xandra
Xanti
Xella
Xena
Xiadani
Girl Dog Names That Start With Y
Yara
Yasmin
Yeardley
Yeska
Yoko
Yola
Yosemite
Yuba
Yuliana
Yumi
Girl Dog Names That Start With Z
Zadie
Zany
Zara
Zelda
Zena
Zipper
Ziva
Zoe
Zoey
Zola
Zuri
Tips on choosing best and cute dog names
Choosing a name for your new furry friend is an important decision. It's a name they'll carry with them for life, and it should reflect their personality and be easy for you to remember and pronounce.
Here are some tips on choosing the best and cutest dog names:
Consider your dog's breed: Certain breeds have unique characteristics that can inspire the perfect name. For example, if you have a poodle, you may consider naming them Fifi, while a bulldog might inspire the name Tank.
Think about your dog's personality: Your dog's personality is an important factor in choosing a name. If they're energetic and playful, a name like Sparky or Bolt might be a good fit. If they're more laid back and gentle, a name like Daisy or Luna could be perfect.
Consider the sound of the name: Choose a name that's easy to pronounce and sounds pleasant. Avoid names that are too long or complicated, as they may be difficult to remember or say.
Look for inspiration in pop culture: Movies, TV shows, and books can be a great source of inspiration for dog names. For example, if you're a Harry Potter fan, you might consider naming your dog Hermione or Sirius.
Consider the meaning behind the name: Some dog names have special meanings that can reflect your dog's personality or traits. For example, the name Buddy means friend, while the name Ace means one who excels.
Avoid names that sound like common commands: Avoid choosing a name that sounds too much like a common command such as "Sit" or "Stay". This could confuse your dog and make training more difficult.
Get feedback from family and friends: Get input from those closest to you and see what names they suggest. You may find inspiration in their ideas and ultimately find the perfect name for your furry friend.
These are some of the main and important listed things that you should be keeping in your mind while choosing and finalising the name for your dog friend. Just make sure you got through the above listed points after short listing the names that you like.
Conclusion on Cute Names for Dogs
When choosing a name for your dog, it's important to consider their personality, breed, and physical characteristics. You want to choose a name that fits their unique personality and makes them stand out from the pack.
In addition to choosing a cute name, you can also consider incorporating their name into their collar, tags, and even their bedding. This will not only help you bond with your dog, but also help them feel more at home in their new surroundings.
In a nutshell, choosing a cute name for your dog can be a fun and creative process. By considering your dog's personality, breed, and physical characteristics, you can find the perfect name that will make them stand out and bring joy to your life for years to come.
That's all for this post, hope you have found this post helpful and informative too, don't forget to share it with your friends who have their pet dog as their best friend in the home.
Thank You 🙂