Choosing a name for your new furry friend is an exciting task, but it can also be a challenging one.
You want a name that not only suits your dog's personality but also stands out from the crowd. If you're looking for something truly special and unique, consider exploring exotic female dog names.
These names can add an extra touch of elegance, mystique, and individuality to your beloved companion.
Now let's dive into the world of exotic female dog names, providing you with a comprehensive list of options and insights into their origins and meanings.
Exotic Female Dog Names Unique
Just check out the below listed awesome and exotic names for your female dog that you must be knowing.
1. Luna: Derived from the Latin word for "moon," Luna is a name that exudes ethereal beauty. It's perfect for a graceful and gentle dog.
2. Zara: This exotic name has multiple origins, including Arabic, Hebrew, and Slavic. It means "princess" in Arabic and "flower" in Slavic, making it ideal for a regal and elegant pup.
3. Nala: Popularized by Disney's "The Lion King," Nala is an African name that means "successful" or "beloved." It's a great choice for a dog who brings joy and happiness to your life.
4. Kira: Originating from Russia and Japan, Kira means "beam of light" or "sparkle." It's a fitting name for a lively and spirited companion who brightens up your day.
5. Amara: With roots in both Italian and African languages, Amara signifies "lovely" or "eternally beautiful." It suits a dog with a captivating and charming personality.
6. Suri: This name comes from Persian origin and means "red rose." It's perfect for a dog with a vibrant and striking appearance.
7. Leilani: Derived from Hawaiian roots, Leilani translates to "heavenly flower" or "royal child." It's a name that reflects the beauty and grace of your dog.
8. Inara: Originating from Arabic, Inara symbolizes "ray of light" or "illumination." It suits a dog who brings warmth and radiance into your life.
9. Aria: This melodious name has Italian origins and is associated with music and the arts. It's an excellent choice for a dog with a playful and harmonious nature.
10. Xanthe: Derived from Greek mythology, Xanthe means "golden-haired." It's a unique and striking name for a dog with a lustrous coat.
11. Zoya: Originating from Slavic languages, Zoya translates to "life" or "alive." It's a meaningful choice for a spirited and energetic companion.
12. Saphira: This name is inspired by the character Saphira, a majestic dragon from the fantasy series "Eragon." It's ideal for a dog with an aura of mystery and strength.
13. Nyx: Named after the Greek goddess of the night, Nyx is a perfect fit for a dog with a dark and mysterious allure.
14. Zahara: With origins in Hebrew and Swahili, Zahara means "bright" or "flowering." It's an exotic and vibrant name for a dog who lights up your life.
15. Ayla: This name has Turkish and Hebrew origins and signifies "moonlight" or "halo." It suits a gentle and serene dog who brings a sense of calmness.
Exotic Female Dog Names
Sofia
Kiera
Frida
Marnie
Brigitte
Ella
Marie
Jane
Phoebe
Gaia
Mary
Olivia
Madeline
Mathilde
Imogen
Zara
Delphine
Irene
Mia
Pietra
Bertie
Zaza
Celeste
Gemma
Valeria
Ilaria
Violet
Chérie
Marie
Isabelle
Laura
Kate
Aimée
Aurora
Augusta
Chanel
Contessa
Evelyn
Olivia
Elda
Nicola
Ava
Adrienne
Helena
Camille
Lulu
Millie
Valerie
Alexandra
Ida
Mercedes
Akila
Keely
Soraya
Hattie
Giada
Amaris
Putri
Dita
Isley
Liv
Kai
Yara
Shira
Akello
Tevy
Zaliki
Esperanza
Tulay
Svana
Marisol
Acadia
Femi
Guilia
Bastina
Ailsa
Gamela
Allegra
Ziva
Ines
Murni
Iyabo
Lucia
Nur
Dondi
Small Female Dog Names
Francesca
Anouk
Cheshire
Florence
Jack
Sage
Quiche
Nori
Cashew
Brownie
Apple
Ramen
Scampi
Dijon
Caprese
Lemon
Wonton
Whiskey
Spaghetti
Jellybean
Mushroom
Candy
Date
Garlic
Queso
Basil
Pepper
Gumbo
Kale
Truffle
Churro
Fudge
Gravy
French Fry
Ratatouille
Snickers
Honey
Cannoli
Pancakes
Hershey
Gyro
Turnip
Curry
Kiwi
Kabob
Chili
Nutmeg
Alfredo
Guacamole
Exotic Husky Names Female
Chief
Koda
Glacier
Wolf
Rocky
Boomer
Thor
Blue
Maya
Storm
Hawk
Timber
Zues
Skye
Ghost
King
Kona
Simba
Nala
Sierra
Odin
Hunter
Blaze
Ace
Kair
Frappe
Hoagie
Plum
Pickles
Brandy
Beans
Barley
Biscuit
Bagel
Flapjack
Marmalade
Flan
Spam
Ziti
Cinnamon
Crumbs
Mango
Parfait
Hash Brown
Éclair
Cayenne
Cucumber
Scone
Tootsie
Caramel
Maple
Grits
Sausage
Nutella
Marshmallow
Tofu
Parsnip
Ginger
Banana
Peach
Sorbet
Muffin
Dorito
Fig
Chip
Exotic Girl Dog Names Unique
Shira
Femi
Zaliki
Tevy
Liv
Esperanza
Acadia
Giada
Tulay
Svana
Isley
Akila
Guilia
Sofia
Soraya
Keely
Yara
Putri
Amaris
Dita
Akello
Kai
Hattie
Exotic Female German Shepherd Names
Adira
Bree
Faith
June
Aja
Goldy
Chanel
Lily
Merida
Josephine
Hermione
Nora
Céline
Leni
Ida
Desdemona
Lesley
Elisa
Danielle
Annabelle
Capucine
Miriam
Amelie
Annika
Jessie
Bertie
Gracy
Erma
Cassie
Aussie
Joli
Fila
Agatha
Brownie
Ethel
River
Alessia
Dolly
Angel
Fergie
Sadie
Priscilla
Lola
Ursula
Wanda
Erna
Exotic Dog Names for Female Puppies
Cookie
Buttercup
String Bean
Peperoni
Sriracha
Radish
Sweet Pea
Ravioli
Crouton
Cheerio
Mochi
Popcorn
Strawberry
Cranberry
Taffy
Bailey
Clementine
Granola
Hummus
Cupcake
Skittles
Poppy
Latté
Pesto
Latke
Butterscotch
Wasabi
Oreo
Pudding
Mocha
Vanilla
Donut
Cocoa
Chesnut
Sugar
Chickpea
Toffee
Taco
Croissant
Juice
Shortcake
Squash
Cabbage
Potato
Frito
Espresso
Tater Tot
Salami
Pumpkin
Lentil
Cute French Names for Dogs
Pistachio
Burrito
S'mores
Peanut
Coffee
Caviar
Cheddar
Oatmeal
Macaroni
Cherry
Reeses
Dumpling
Fondue
Raisin
Sushi
Pita
Pretzel
Mousse
Twinkie
Rosemary
Peppermint
Macaron
Baguette
Crêpe
Butters
Jello
Jambalaya
Kimchi
Carrot
Hazel
Sprout
Meatball
Coconut
Noodle
Fritter
Brie
Jalapeño
Jasmine
Nugget
Pecan
Quinoa
Licorice
Waffle
Cappuccino
Milkshake
Almond
Kumquat
Chai
Olive
Pear
Exotic Male Dog Names
Mekhi
Rasmus
Zeno
Avel
Lars
Vasili
Tio
Linus
Bran
Taj
Varo
Pascal
Sven
Ivo
Fritz
Aiko
Lucien
Talos
Orion
Sax
Elek
Matai
Galen
Bowie
Mazin
Zenon
Archer
Jiro
Florian
Eyrc
Hans
Taro
Oz
Gusti
Ziv
Exotic Vehicle Dog Names
Bugatti
Aston
Martin
Audi
Lambo
Ferrari
McLaren
Jaguar
Lotus
Appollo
Maserati
Pagani
Tesla
Corvette
Mercedes
Porsche
Lexus
Exotic Female Doberman Names
Kane
Nova
Dante
Nala
Dakota
Odin
Daisy
Kai
Jackson
King
Bentley
Koda
Karma
Blue
Bruce
Cooper
Moose
Coco
Cleo
Beau
Jax
Jake
Kona
Island Dog Names
Nevis
Gillian
Victoria
LouLou
Charity
Stella
Vittoria
Isabella
Viola
Elisabetta
Beatrice
Marion
Coco
Prunella
Scarlett
Annabelle
Chiara
Emma
Lily
Danielle
Bisou
Rosa
Lesley
Viviana
Pippa
Florence
Patricia
Miriam
Penelope
Joséphine
Emily
Chloe
Charlotte
Patricia
Felicity
Liliane
Rosamund
Yvette
Amelia
Romy
Stella
Duchess
Bianca
Rose
Desdemona
Madonna
Baronessa
Teresa
Jemima
Liliana
Bébé
Bali
Paros
Jicaro
Gozo
Faroe
Molokai
Sicily
Capri
Kauai
Oland
Tobago
Maui
Cebu
Breton
Pemba
Milos
Ibiza
Bora
Lucia
Fiji
Samoa
Tropical Storm-Inspired Dog Names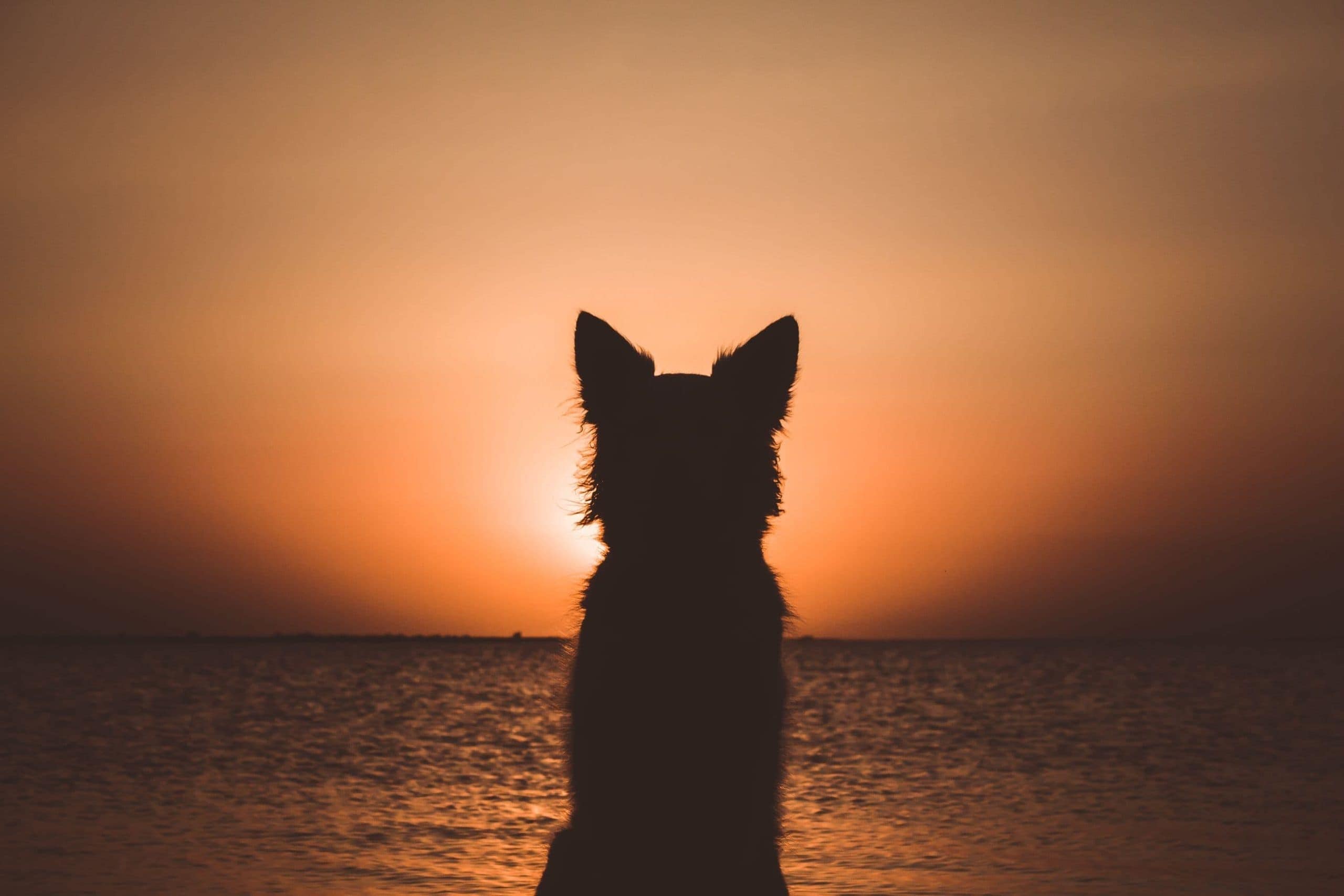 Monsoon
Thunder
Lighting
Wildfire
Avalanche
Flood
Hurricane
Volcano
Mudslide
Tornado
Blizzard
Quake
Knots
Tsunami
Drought
Cyclone
Storm
Typhoon
Dog Names Inspired by Exotic Destinations
Atlas
Bagan
Eunice
Ellie
Eva
Greta
Giorgia
Maud
Mélanie
Silvana
Lunetta
Agnès
Andria
Trista
Isla
Abigail
Sara
Alice
Rossella
Puci
Cordelia
Lottie
Capucine
Serena
Elizabeth
Hermione
Margaux
Sophia
Nocciolina
Donatella
Mia
Ruby
Zoe
Estelle
Elisa
Fortuna
Pippa
Emily
Geneviève
Matilde
Diana
Apolline
Isabelle
Princess
Beatrice
Bella
Violette
Maisie
Morgane
Nicola
Nives
Angelica
Croatia
Burma
Asia
Petra
Dogon
Utila
Nubian
Laos
Abu Dhabi
Paro
Belize
Yasur
Russia
Nuuk
Zanzi
Tokyo
India
Moheli
Ireland
Yemen
Nepal
Classic Vacation-Inspired Dog Names
Captain
Wave
Surf
Sunny
Trek
Blue
Dawn
Miles
Romy
Boots
Cruiser
Coral
Dusk
Aloha
Sailor
Rover
Journey
Aviator
Sandy
Aero
Camila
Arielle
Simone
Darcy
Vaentina
Iniga
Caroline
Perla
Paulette
Sofia
Leona
Ramona
Adele
Eleanor
Juliette
Olympia
Amelie
Céleste
Sue
Arya
Giada
Céline
Martine
Mathilde
Elena
Madison
Emma
Giuliana
Minou
Twiggy
Jeanne
Aria
Amy
Poppy
Léa
Adeline
Lise
Queenie
Daisy
Renata
Maria
Gabrielle
Mona
Marta
Margaret
Martina
Gwyndolyn
Louisa
Carmen
Alessia
How to choose exotic names for female dogs
Choosing the perfect exotic female dog name requires careful consideration and thought.
Here are some points to keep in mind to help you select the ideal name for your furry companion:
1. Research Exotic Names: Start by researching exotic names from various cultures and languages. Look into different countries, mythologies, historical figures, and even fictional characters for inspiration. Expand your horizons and explore names that are uncommon in your region.
2. Reflect Your Dog's Personality: Consider your dog's personality traits and characteristics. Is she playful, elegant, or adventurous? Match her personality with a name that reflects those qualities. For example, if your dog is graceful and regal, names like Zara or Leilani might be suitable.
3. Consider Breed and Appearance: Take into account your dog's breed and physical attributes. If she has a distinctive coat color or pattern, you might want to choose a name that highlights it. For instance, if your dog has a golden coat, a name like Saffron or Goldie could be fitting.
4. Short and Easy to Pronounce: Opt for a name that is relatively short and easy to pronounce. This will make it easier for both you and others to call your dog. Avoid names that are too long or complex, as they may cause confusion or be challenging to remember.
5. Symbolic and Meaningful: Explore the meanings behind the names you are considering. Look for names that carry a special significance or symbolism. For example, if you want a name that represents strength, you might choose Ayla, which means "moonlight" or "halo."
6. Test the Name: Once you have a few names in mind, try saying them out loud. Consider how they sound and if they roll off the tongue easily. It's also helpful to call your dog by the potential names and observe her reaction. Choose a name that feels natural and resonates well with both you and your pet.
7. Avoid Common Names: The whole point of selecting an exotic name is to stand out from the crowd. Avoid common names that are overly popular among dogs. You want a name that reflects your dog's uniqueness and individuality.
8. Family Input: If you're struggling to decide on a name, involve your family or close friends in the process. Share the options you're considering and ask for their opinions. Sometimes, an outsider's perspective can provide valuable insights or suggest names you hadn't considered before.
9. Patience and Experimentation: Remember that choosing the perfect name can take time. Don't rush the process. Take your time, try out different names, and see which one feels right. Don't be afraid to experiment until you find the name that perfectly suits your dog.
10. Trust Your Instincts: Ultimately, trust your instincts and go with a name that feels right to you. After all, you will be the one calling it out and using it daily. As long as you love the name and it resonates with your dog's unique qualities, it's the perfect choice.
Choosing an exotic female dog name is an exciting opportunity to celebrate your dog's individuality and create a special bond with her.
Take the time to explore different options, consider their meanings, and envision how they align with your dog's personality.
With these points in mind, you'll be well on your way to finding the perfect name that suits your extraordinary companion.
Conclusion on exotic female dog names
When choosing an exotic female dog name, it's essential to consider your dog's personality, appearance, and the meanings behind the names.
You may also want to try out different names to see which one resonates the most with your pup. Remember that the name you choose will become a part of your dog so you must need think thrice before finalizing.
That's all for this short post about the female dog names, hope you have got beautiful insights and knowledge too. Share it with all your female dog lovers too.
Thank You 🙂