In the highly competitive beauty industry, where creativity and uniqueness reign supreme, a beauty salon's name plays a crucial role in attracting clientele.
A catchy and memorable name can set the tone for your salon, making it stand out from the crowd and leave a lasting impression on potential customers.
As you have landed at the right place, here we will explore the art of creating catchy beauty salon names that not only capture attention but also communicate the essence of your business.
But before that let's dive into the things that you should be keeping in mind before finalizing the name for your beauty salon.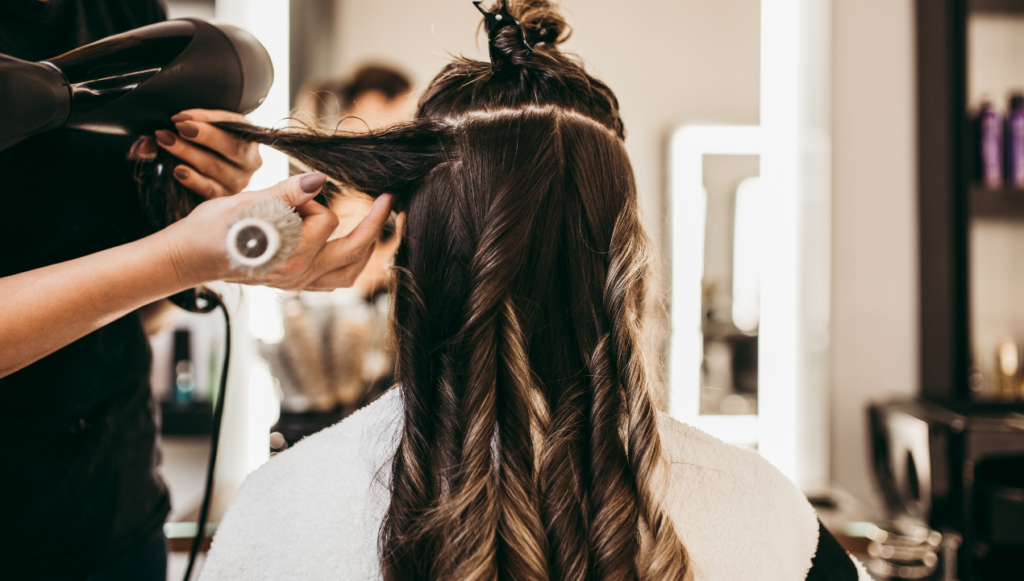 When brainstorming a name for your beauty salon, creativity is your best friend. Think outside the box and let your imagination run wild.
A name that is distinctive and imaginative will intrigue potential customers and pique their curiosity to explore what your salon has to offer.
Combine different words, play with puns, or use alliteration to create a name that is fun and catchy.
Example: "Chic Cuts & Color Co."
2. Reflect Your Unique Selling Proposition (USP)
Your salon's name should convey what makes it special and distinct from others in the market. If you specialize in a particular service or offer a unique experience, make sure that your name highlights this aspect.
This helps create an instant connection with potential clients looking for specific services.
Example: "NailArt Nirvana: Where Nails Come to Life"
3. Keep It Short and Memorable
Short and sweet is the key when it comes to beauty salon names. A concise name is easier to remember and recall, making it more likely for clients to recommend your salon to friends and family.
Avoid complicated or lengthy names that may get lost in a sea of competitors.
Example: "GlamVibes Salon"
4. Incorporate Local Elements
If your salon is serving a specific local community, consider incorporating local elements into the name.
This helps create a sense of belonging and establishes a stronger connection with potential customers in the area.
Example: "Sunset Beach Beauty Lounge"
5. Play with Rhymes
Rhyming names have a certain charm that makes them easy to remember.
Rhymes also add a rhythmic quality to the name, making it sound pleasant and melodic.
Example: "Radiant Braids & Shades"
6. Seek Inspiration from Nature or Culture
Nature-inspired names exude a sense of tranquility and wellness, while culture-based names can evoke a feeling of luxury and elegance.
Both approaches can help define the ambiance and personality of your salon.
Example: "Serenity Spa Sanctuary" or "Royal Lotus Salon"
7. Test the Name's Relevance and Market Appeal
Before settling on a name, test it with your target audience to gauge its relevance and market appeal.
Get feedback from potential customers, friends, and family to understand how they perceive the name and what associations it brings to their minds.
Best Beauty Salon Names with Meaning
Check out some below listed awesome and cool beauty salon names.
1. Enchanting Elegance Spa: Implies a salon that offers a captivating and elegant experience to clients.
2. Radiant Aura Beauty: Suggests a salon that enhances the natural glow and aura of its clients.
3. Serenity Haven Salon: Conveys a tranquil and peaceful atmosphere where customers can relax and rejuvenate.
4. Glamour Haven Studio: Indicates a place where clients can achieve glamorous and stylish makeovers.
5. Blissful Indulgence Spa: Signifies a salon that provides indulgent and blissful treatments for ultimate relaxation.
6. Heavenly Touch Salon: Imparts a sense of divine and magical touch in the services offered.
7. Luxe Locks & Lashes: Indicates a salon specializing in luxurious hair and lash treatments.
8. Graceful Grains Beauty: Suggests a salon that focuses on using natural and organic products.
9. Radiant Reflections Spa: Implies a salon that helps clients discover their most radiant selves.
10. Timeless Beauty Boutique: Conveys a sense of classic and timeless beauty services.
11. Bellezza Oasis Studio: "Bellezza" means beauty in Italian, evoking a beautiful and rejuvenating oasis.
12. ZenGlow Wellness Salon: Combines Zen (peaceful and serene) with Glow (radiant and vibrant), indicating a place of well-being and rejuvenation.
13. Allure Envy Spa: Suggests a salon that inspires allure and envy with its top-notch services.
14. Renewed Youth Beauty: Implies a salon that helps clients achieve a refreshed and youthful appearance.
15. Tranquil Tresses Retreat: Conveys a relaxing and calming environment for hair treatments.
16. Effervescent Glow Lounge: Indicates a salon that brings a sparkling and effervescent glow to its clients.
17. Urban Chic Beauty Bar: Suggests a trendy and fashionable salon catering to city dwellers.
18. Revive and Thrive Studio: Conveys a place of revitalization and rejuvenation for clients to thrive.
19. Pure Radiance Spa: This signifies a salon focused on bringing out the pure and natural radiance of clients.
20. Harmony Haven Salon: Implies a salon that promotes balance and harmony in beauty and well-being.
Remember that a great salon name should resonate with your target audience, reflect the values and services of your salon, and create a positive and memorable impression.
Additionally, it should be unique and distinguishable from competitors in the market.
Quirky & Creative Business Names for Beauty Clinics
D'lux
Skinceptional
Lashes & Lacquer
Beauty Lab
Beauty Saloon
Touch & Care
Beauty Kitchen
Celavi
Derma Den
Dermalogica
Dolly Birds
Pink
Beauty Base
Beautiva
Beauty Republic
The Beauty Hub
Lumi
Moonlight Salon
Dermology
Halo
Hype
Pixies
Vybz
Pzazz
Beauty Trap
Beauty in the City
Trade Secrets
Organix
Spassential
Clenz
Le Bodee
Pretti
Gliss
Muse Beauty
Spa Fx
Skinsational
Urban Rose
Glamour
Vanity Fair
Mariposa
Peach & Plum
So Chic
The Turnaround
Secret Oasis
Lemonage
Stardom
The Only
Reflections
Fedora
Allure
Sugarmoon
Goddess Salon
Ruby Rouge
The Doll House
Elevate
Beauty Village
Self Love Club
Beauty Barn
Injoy Beauty
Happy Girl Hub
Lavish Look
Karma
Serendipity
Serene
Pinkies
Fantasy
Spa Inc.
Spa in the City
City Spa
Primadonna
Whole Works
Medi Spa
Plom
Bellaterra
Pro Beaute
Medi Pedi
The Beauty Box
Beauty School Dropout
Eminence
Beauty Worx
Beauty Bomb
Bombshell
The Beauty Hive
Skin Bar
Beauty Factor
Get Set Glow
Erase
Get the Glow
Face Haus
Skin Haus
Skyn
Skin Spa
Skinology
Skn Spa
Skin Laundry
POP
Cloud 9
Skin Loft
Derma
Derma Spa
Enfuse
ReVit
Pink Paradise
Skin Elite
Elegant & Classy Beauty Salon Business Names
The Refinery
Vanity
Clique
Obsessed
Eminence
Velvet
Beauty Escape
Urban Escape
Lomore
Siloet Módy
Esteve
Revival Retreat
Incognito
Bohéme
Rejuve
Cocomiu
French Touch
Giovane
Blue Opal
Beauty Queens
The Little Beauty Boutique
My Touch
Beauty Haven
Ritual
Kozmetick
Peppermint
Medispa
Aura
Make Me Pretty
Club Cosmetic
Touch of Beauty
Decorus
Beau Ultime
The Sanctuary
Beyond Beauty
Serendipity
Virgo
Beauty Temple
Belezanz
Blanc
Platinum Beauty
Absolute Beauty
Pretty Parlour
Bon Bons
Femelle
Timeless Spa
Petals
Bliss
Pretty Perfect
Belle Beauty
Good Skin Studios
What a Beauty
Skinvestment
Salon Noir
Salon Blanche
Beauty Lounge
Beauty Room
Bella Femme
Bellisimo
Wild Dahlia
Babe Cave
Tres Beaux
Beauty Boutique
Luxura
Perfect Touch
Golden Touch
AHAVA
Belissimo Beauty
Le Lift
Florae
Herbal Beauty
Beauty Within
Skin Perfect
Elixir Lounge
Lavender Spa
Luxita
The Classy Nails
Prim And Shining
Regal Stars
Cute Cutting
The Golden File
Digitally Décor
Happy Fingers
My Nails Bauru
Hands & Feet
Pretty Pedicure
Gleaming Toes
Fresh Hands
Diana's Magical Hand
Polish and Pour
Polish Me Pretty
Polished Lounge
Magic Touch
Mandy's Manicures
Mani-Pedi
Model Manicures
My Pink Polish
Bossy Nails
Get Nailed!
Holy Nails!
A Glimpse of Beauty
Red Rose
Beauty Haven
Belle Femme
Rare Beauty
Collarium
Joli Beauty
Belami
Beauty Refined
Bellini
Beauty Bar
Pink Peony
Body Harmony
The Art of Beauty
Nova Beauty
Blossom Beautique
Beauty Garden
Pretty Please
Holistic Salon Business Names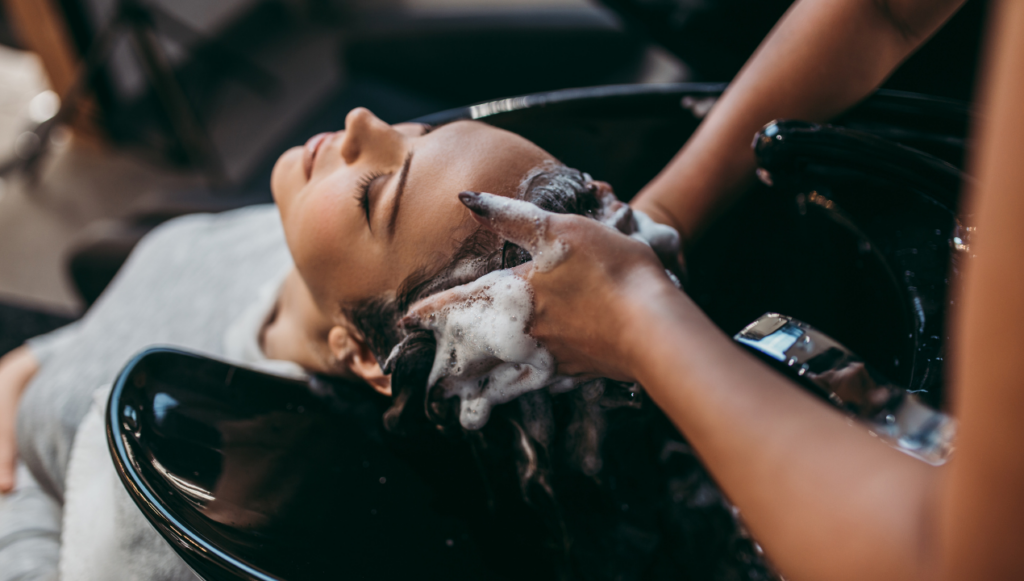 Lemon Balm
Holistic Healing
Rose Retreat
Fyg
The Holistic Hut
Aquarius
Feelin' Knotty
Well Centred
Orange & Vanilla
Palm Hollistics
Lavender Love
Pure Spa
Platheque
Clenz
Ebb & Flo
Witch Hazel
Soul Suite
Healing Herbs
Loving Lavender
Rosehip Rituals
Herb Heaven
Holistically You
Kosmos
Happy Healing
Time to Breath
Herbal Hut
Mystic Moments
Moon Flowers
Si Belle
Heavenly Herb
Olive & Oil
Green Garden
Float
Melaku
White Sage
Grassroots
Marigold
Moonlight Herb Healing
Green Retreat
Bewitched
Cynergy Spa
Zensayshen
PRESS
The Green Spa
MELT
Shango
Bodywork
The Haven
Bedazzled
Epis
Yihan
Hideaway
The Retreat
The Salt Room
The Look
Mane Beautilocks
Cappiello Salon
Bombshell Studio
Cute Cut
Mirror, Mirror
Sweet Pixie Salon
The Big Tease Salon
Chameleon Salon
Mane Beautipro
NuMe
Mane Beautiluxe
Fast Lane Salon
SmartStylin'
Follicle Follies
Mars and Venus Salon
Xanadu
Nu U
Adorn Palace
Topaz
Red Rock
Natural Balance
Ohm
Temple Spa
Essentia
Simply Skin
Moringa (Healing Plant)
Formè
Bodysense
Dermastir
SISI Glam
Aspen
Juve
Essences
Ikoi
Lotus
Eden Spa
Botanical Beauty
Tranquil
The Lotus Room
Transense
Dtox
Namaste
The Ivy
The English Rose
Karma
Lavender Love
Holistic Harmony
Shining Light
Body & Sole
Purely Natural
Jasmine
Harvest Moon
Hopes Garden
The Olive Tree
Revitalise
Stress Less
Lemon Lab
Eden
Naturopathic
Vivita
Mind & Body
Puravida
Sage Moon
Honey & Herb
The Lavender Rooms
Eucalyptus
Anise
Cedar & Sage
Willow & Sage
Honey B
Botanica
Bodhi Spa
Hibiscus
Zen
N-touch
E'lan
Mon Petite Hair
Plush Beauty Lounge
Salon de Elegance
La Coiffure Salon
Le Nail Salon
Tres Beaux
Honey Lab
Gia
Therme
French Salon Names
Pour L'amour de la Beauté – for the love of beauty
Belle (feminine adjective) – beautiful.
Charmante (feminine adjective) – charming or lovely.
étonnante (feminine adjective) – astonishing
Jolie (feminine adjective) – pretty
Magnifique (feminine adjective) – magnificent or gorgeous
Mignon (masculine adjective) – good-looking or cute
bisous (masculine noun) – kisses
argenté (feminine adjective) – silver
jonquille (feminine noun) – daffodil
Catchy Beauty Salon Names
Ciao Bella
Mirror Mirror
Antidote
Head & Soul
Cloud Nine
Beauty Cares
Skin Deep Beauty
Charms Salon
Hush and Wonder
Sass and Class
Innovations
Ambiance
Structures
Bella Vita Salon
Tangerine
The Vanity
Blush and Glow
Bloom Beauty Secrets
The Oasis
Enhanced Esthetics
The Closeup Salon
Cool Beauty Salon Names
Raven & Rose
Chic & Sassy
Radiant Revival
The Beauty Vault
Blush Boutique
Glam Squad
Fabulous Fix
The Beauty Lounge
Posh and Polished
Trendy Transformations
Allure Avenue
Lush Locks
The Glam Spot
Flirty and Fabulous
The Beauty Haven
Dazzle and Shine
The Beauty Buzz
Siren's Style
Beauty Fusion
Gorgeous Graces
Style Sensation
The Beauty Retreat
Pretty Palette
Glam and Grace
Chic Cheeks
The Beauty Bar
Dashing Divas
Beauty Junction
Enchanting Elegance
The Glam Galore
Radiant Reflections
Chic Chic Beauty
The Beauty Methods
Lavender Park
Society salon
Jubilee Makeup
Beauty Garden
Lost Gems Salon
First Look
Plush Beauty Bar
Rose Gold Beauty Room
Beauty Aesthetics
Pearl Stone
Light Magic
The Sweet Touch Salon
Elixir Salon
Sitting Pretty Salon
Shine Through
Sweet Ones Salon
Fine Wine Salon
Fledgling beauty
Sunny Street Salon
Creative Beauty Salon Names
Beauty Bound
Mystique Salon
Under Her Spell
Beautello
Mia Bella
Blushberry
Creative Elegance
The Imaginarium
Beauty Canvas Collective
Quirky Couture
The Artisanal Aesthetic
Beauty Revolution
Creative Mane
The Beauty Artistry
Visionary Vibes
Beauty Artisans
The Creative Haven
Inspired Infusion
Beauty Alchemy
The Artistic Haven
Creative Chic
Beauty Connoisseurs
The Beauty Palette
Expressive Elegance
The Artistry Studio
Beauty Crafters
Creative Contour
The Beauty Asylum
Whimsical Trends
The Artful Adornments
Beauty Metamorphosis
Pandora's Box
Baby Face
Bella Chick
3Sixty
Tres Beaux
Chroma
Moda
Creato
Bubble Trouble
Metamorphosis Salon
Headturners
Cascada
Ascentia
The Style Emporium
Glamour Gurus
The Beauty Oasis
Flawless and Fabulous
The Beauty Box
Perfectly Pouty
The Style Studio
Beauty Xpress
The Glam Haven
Luminous Locks
Beauty Fizz
Style Crush
The Beauty Fusion
Flair and Fab
Glamour Central
One Word Beauty Salon Names
Avalon
Cult
Headshots
Dayglow
Taboo
Expression
Magnolia
Era
Starshine
Muse
Avenue
Alcheme
Sirens
Habit
Scene
Code
Delicious
Edit
Bloom
Fab
Signature
Stylish and cool beauty salon names 
Chic & Chic Beauty
Glamourous Glow
The Style Studio
Elegant Edge
Radiant Reflections
Opulent Beauty Lounge
Glam Squad
Flirty & Fabulous
Sassy Style Studio
Beauty Bonanza
Chic Chicks Beauty
The Beauty Lounge
Lovely Locks
The Haute Haven
Polished Perfection
Refined Elegance
Sophistique Beauty
Classique Couture Beauty
The Luxe Loft
Posh & Panache
Opulent Aura
Classy and Couture Beauty
The Refined Retreat
Glamourous Gloss
Luxe Beauty Boutique
The Prestige Palace
Opulent Opus
Regal Retreat
SophistiGlow
The Luxe Lounge
Chic & Classy Beauty
The Glamour Gazette
Glam-Up Gallery
The Fashion Forge
Chic Silhouette
The Style Sanctuary
Classy Chic Beauty
The Eleganza Salon
Glamour and Groom
Stylish Chic Studio
The Style Maven
The Glam Bar
Chic Couture Beauty
The Sophisticated Spot
Classy Glamour
The Beauty Asylum
The Stylish Station
Classique Cuts and Beauty
The Style District
Glamour Glow
Chic Boutique
The Stylish Haven
Glamorous Gaze
Style Supreme
The Beauty Elegance
Polished Panache
Chic and Glamorous Beauty
Unique Beauty Salon Name Ideas
Lightform Makeup and Beauty
Masterpieces Beauty Salon
Luscious Locks
Flawless Faces
Dazzling Divas
Makeup Maestros
Sassy Styles
Gorgeous Glow
Sparkling Sirens
Perfectly Pouty
Beauty Brigade
Fresh-Faced Fairies
Nailed It! Salon
Lash Lounge
Tresses & Tiaras
Glamour Garden
Blush Boutique
Radiant Roses
Gloss and Glam
Pretty Pamperings
Chic and Sleek
Makeup Magic
Brows & Beyond
Polished Perfection
The Beauty Bar
Flawless Finish
Dashing Dimples
Gorgeous & Glamorous
Lovely Locks
Alluring Aesthetics
Pretty Palette
Beauty Bliss
Salon Zephyr
Precious Cargo
Momentum
Pretty Palette
Glamour Galore
Beauty Haven
The Beauty Playground
Fierce & Fab
Lush & Lively
Beauty Bazaar
The Beauty Spot
Radiant Vibes
Glamour Gurus
Trendy Tresses
Beauty Fiesta
Fabulous Faces
Chic Cheeks
The Beauty Hub
Pout Perfection
The Glam Bar
Beauty Bliss
The Beauty Box
Flawless & Fun
Glam-Up Gallery
Beauty Frenzy
The Beauty Hype
Chic and Sassy
The Beauty Squad
Glam Jam
The Beauty Room
Beauty Breeze
Fab and Fancy
Love Spell
Beauty Edge
Cleopatra's Room
Pixie'S Place
Aria
Beauty Canvas
The Beauty Atelier
Artistic Aura
Creative Cuts
Beauty Enigma
The Glamor Factory
Painted Perfection
Beauty Infusion
The Style Palette
Innovative Beauty Bar
The Beauty Lab
Artistry in Motion
Unique Glamour
Beauty Fusion
The Creative Coiffeur
Inventive Indulgence
Beauty Innovators
The Beauty Studio
Whimsical Beauty
The Creative Touch
Beauty Maven
Curated Cuts
The Artful Appearances
Beauty Mosaic
Deja Vous
Sweet Clementine
Allure
Reflexion
Focal Point
Bombshell Shelter
Cynergy
Prettify
Cheveux de Beaute
Sophisticated beauty salon names
Opulent Beauty
Luxe Beauty Lounge
Enchanté Beauty Studio
Graceful Glamour
Refined Radiance
Classique Beauty Bar
Serene Sophistication
The Prestige Parlor
Chic & Chic Beauty
The Haute Haven
Polished Perfection
Elegant Essence
Sophistique Beauty
Regal Reflections
The Exquisite Salon
Timeless Beauty
The Glamour Gallery
Classy Couture Beauty
The Luxurious Loft
Posh & Poised
Opulence and Grace
The Elegant Edge
Sheer Elegance
The Refined Retreat
Luxe Beauty Boutique
The Glamourous Glow
Classic Couture Beauty
The Serene Sanctuary
Elite Beauty Studio
The Sophisticated Spot
Glamorous Gloss
The Chic Chamber
The Prestige Palace
Classy and Chic Beauty
The Refined Reflection
Elegant Empress
Glamourous Gaze
The Luxe Lounge
Chic & Classy Beauty
The Eleganza Salon
The Opulent Oasis
Regal Revival Beauty
The Exquisite Enclave
The Luxe Loft
Zen and Zest
Earthy Elegance
Wildflower Beauty
Soulful Sanctuary
The Bohemian Oasis
Boho Chic Coiffeur
Blissful Boho
The Wanderlust Salon
Ethereal Essence
Dreamcatcher Beauty Bar
Gypsy Glow
Nature's Nurturers
Mystic Manes
The Bohemian Glow
Earthbound Beauty
The Boho Boutique
Whimsy and Wander
Free Spirit Beauty
Wild Soul Salon
Bohemian Bliss
Zenful Zephyr
The Boho Retreat
Soulful Strands
The Wanderer's Haven
Natural Nomads
The Bohemian Den
Feathered Fusions
Boho Blossoms
The Earthy Enclave
Dreamy Dreads
Elegant Affair
The Glamour Gazette
Polished Panache
Opulent Aura
oho Beauty Studio
Free Spirit Glam
Whimsical Waves
Feathered Finesse
The Boho Brush
Serene Spa
Vintage beauty salon names
The Retro Rouge
Vintage Vixens
Glamour Gazette
Classic Charm Beauty
Beauty Parlor Treasures
The Vintage Vanity
Timeless Tresses
The Classic Beauty
Victorian Elegance
The Vintage Glam
Retro Red Lipstick
Beauty by the Decades
The Elegant Era
The Pin-Up Parlor
The Glamour Galleria
Classic Curls
The Beauty Vault
The Dapper Dame
Vintage Beauty Boutique
The Retro Radiance
Beauty Through Time
The Glamour Haven
Nostalgic Beauty Bar
The Vintage Visage
Classic Couture Beauty
The Retro Reflections
Timeless Glamour
The Vintage Chic
Old Hollywood Beauty
The Classic Coiffeur
The Elegant Ensemble
The Beauty Parlor Chronicles
Retro Revival Beauty
The Vintage Allure
Classic Charm Salon
The Glamour Gallery
The Vintage Powder Room
Beauty in Black and White
The Retro Retreat
Vintage Beauty Emporium
The Beauty Elegance
Classic Cuts and Beauty
The Glamour Gazette
Vintage Beauty Memories
The Retro Rendezvous
The Vintage Sparkle
Glamour Gurus
Beauty and the Bliss
Posh & Polished
Radiant Reflections
Chic Cheeks
Allure Avenue
Pretty in Perfection
Vintage Vibe Salon
Most catchy salon names
The Style Studio
Glamour & Grace
Haute Hair Hub
The Trendsetter Salon
The Fashionable Fringe
Style Revival
Classy Curls
The Hair Chic
Shear Sophistication
The Stylish Coiffure
Strands of Style
The Modish Mane
Urban Elegance
Sleek & Chic
The Vogue Salon
Fashion Forward
The Hair Couturier
Style Statement
The Chic Chamber
Polished Perfection
The Trendy Trims
The Styling Suite
Classique Cuts
The Style Emporium
Chic and Sassy
The Fashion Oasis
The Polished Parlor
Haute Hair Haven
The Stylish Spot
The Style Sanctuary
Chic Chops
The Style Maven
The Fashion Forge
The Style Vault
The Fashion House
The Style Empress
Trendsetter Tresses
The Chic Boutique
The Style District
Chic Mane Studio
The Stylish Haven
The Glamour Gallery
The Style Lounge
Couture Hair Studio
The Elegant Edge
Trendy Locks
The Chic Retreat
Style Savvy
Funny salon names
The Funky Fringe
Hairplay Haven
Cuts & Conversations
Tress Express
The Style Shack
Happy Hair Hut
Snip N' Sip
The Colorful Coif
Chill & Chops
The Lively Locks
Whimsical Waves
The Hair Hangout
Wicked Weaves
Funky Fresh Cuts
The Playful Pixie
Hair-iffic
The Tangle Tease
Vibrant Vibes
The Style Safari
Cheeky Curls
Locks & Laughs
The Trendy Tresses
Hair Carnival
Braids and Bubbles
The Funky Fusion
Tress Treasures
The Happy Hairdo
Snip and Smile
The Bold Barber
Hair Adventures
The Color Playground
Curls & Company
Style Fusion
The Hair Jam
The Tress Tamer
Breezy Braids
The Hair Hangover
Locks of Laughter
The Fun Frizz
Hip Hair Haven
The Whimsical Weave
The Style Circus
Funky Fades
Playful Perms
The Hair Fiesta
Snip Happens
The Laid-Back Locks
Funky Flow
The Elite Salon
Prestige & Co.
Luxe Mane Studio
Haute Hair Haven
The Exclusive Edge
Hair Rodeo
The Fun Fuzz
Glamour Heights
The Couture Cuts
Elite Elegance
The Platinum Parlor
Luxe Locks Lounge
The Chic Boutique
Sophisticated Strands
Refined Reflections
Classique Coiffure
The Prestige Palace
The Upscale Updo
Opulence & Grace
Elite Escapades
The Grand Salon
Haute Couture Cuts
Signature Styles
Regal Revival
The Refined Mane
Exclusive Exquisites
Luxurious Locksmiths
The Haute Hideaway
Prestige Posh
The Lavish Locks
Elite Envy
Glamourous Gazette
Haute House of Hair
Premier Perfection
The Eminent Elegance
Luxe Loft
The Elite Emporium
The Swanky Salon
Sophisticated salon names
Elegance & Grace
Opulent Locks
The Stylish Manor
Luxe Mane
The Polished Parlor
Refined Tresses
Sophisticuts
The Elegant Edge
Haute Hair Studio
The Classique Coiffeur
Chic & Classy Cuts
The Sophisticated Salon
Glamour & Grace
The Royal Retreat
Timeless Elegance
The Styling Sanctuary
Classy Cuts and Coils
The Elegant Attic
Haute Coiffure
The Sartorial Salon
Sophistique Salon
Couture Curls
The Luxe Lounge
Exquisite Locks
The Tress Treasury
The Eloquent Mane
Polished Perfectionists
The Tasteful Tangle
Elite Elegance
The Hair Affair
Posh & Panache
The Opulent Ovation
Regal Rendezvous
The Upscale Updo
Chic Silhouette
The Elegant Enclave
The Glamorous Haven
Sophisti-Style
The Refined Realm
The Mane Masquerade
Classique Curls
The Elite Emporium
The Tress Trove
The Refined Reflection
Eleganza Salon
The Luxurious Locks
The Prestige Parlor
Opulent Styles
The Haute Hideaway
Earth Angel Hair
Bohemian Breeze
Nomadic Nests
Blissful Braids
Boho Balance
Bohemian Whimsy
Zen and Zephyr
Boho Lock Lounge
Nature's Whispers
Free-Spirited Salon
HAIR SALON NAME IDEAS USING PUNS AND ALLITERATION
Cuts & Curls
Tress Trends
Locks & Loaded
Mane Attraction
Shear Delight
The Color Canvas
Mane Magic
Whisker Whisperers
Fringe Finesse
Mane Street Salon
The Coiffure Corner
Silky Strands
The Cutting Edge
Sassy Scissors
Glamour and Groom
The Hair Harmony
Tangle Tamer
Locks of Luxury
Chic & Sleek
Snip & Sip
The Hair Haven
Curls & Company
Twist and Twirl
The Hair Hacienda
Braids and Beyond
Shear Satisfaction
Pomp and Pizazz
The Cutting Crew
Frolic and Flow
The Curl Couture
The Tress Temple
The Tress Trove
Buzz and Bloom
Gloss and Groom
The Mane Menders
Strand Story
Clip and Chic
The Braiding Brigade
Luscious Locks
Shear Serenity
Wavy Whispers
Style Sirens
Mane Marvels
Curl Me Crazy
Dapper Do's
Style Symphony
The Hair Hub
Flair and Hair
NAIL SALON NAME IDEAS
Nail Envy Studio
Polished Perfection
The Nail Nook
Glamourous Nails
Nail Artistry
Posh Pedi Spa
The Nail Bar
Colorful Claws
The Mani-Pedi Lounge
Perfectly Polished
Nail Couture
Dazzling Digits
Nail Bliss
Nailed It!
The Nail Boutique
The Nail Gallery
Pretty Paws
Nail Haven
The Nail Loft
Divine Digits
Nail Oasis
Artistic Touch
The Nail Studio
Nail Charm
Radiant Nails
The Nail Parlor
Color Me Beautiful
Nail Whispers
The Nail Retreat
Nail Magic
Envy Nails & Spa
Luxe Nail Studio
The Nail Emporium
Enchanted Nails
Sparkle & Shine
Classy Nails
Glam Nail Studio
The Nail Palace
Heavenly Hands
Nail Elegance
Trendy Tips
Painted Perfection
The Nail Sanctuary
Elite Nails
The Nail Lab
Serene Nails
Nail Reflections
Opulent Nails
The Nail Workshop
MASSAGE SALON NAME IDEAS
Blissful Retreat
Tranquil Oasis
Zen and Zest Massage
Harmony Haven
Renewed Energy Spa
Serenity Massage Studio
Healing Hands Therapy
Soothing Senses
Tranquility Spa
Inner Balance Massage
Mindful Massage
Essence of Relaxation
The Sanctuary Spa
Heavenly Bliss Massage
Calm and Cozy Retreat
Pure Serenity
Oasis of Relaxation
Revitalizing Touch
The Healing Tree
Rejuvenate Massage
Balance and Harmony
Gentle Touch Massage
Recharge Retreat
Essence Massage and Spa
Zenith Wellness Spa
AromaSoul Spa
Rhythmic Touch Massage
Nurturing Hands Therapy
Euphoria Spa
Tranquil Touch Massage
The Serenity Spot
Oasis of Tranquility
Vitality Massage Studio
The Blissful Haven
Wellness Waves Spa
Holistic Harmony
The Relaxation Room
Utopia Spa
The Serene Journey
Healing Haven Massage
Synchrony Spa
The Tranquil Path
The Refreshing Retreat
Gentle Waves Massage
Renewed Serenity Spa
Seraphic Touch
Sanctuary of Serenity
The Relaxation Station
Sunlit Studio
Tanned and Tempting
Tanorama
SunSpark Tanning
The Tanning Retreat
TropiGlow
Tan Zone
Sun Sculpt Tanning
Sunkissed Skin Studio
The Tan Vault
Bronzing Boulevard
Island Vibes Tanning
Sunbeam Paradise
SummerGlo Tanning
The Tanning Co.
Golden Hue Salon
Sun Therapy Spa
Tan Envy
Coloring Look
Things to avoid while choosing Beauty Salon Names
Choosing the right name for your beauty salon is crucial, as it represents your brand identity and can significantly impact your business's success. To ensure you select a strong and effective name, here are some things to avoid:
1. Overly Complex or Confusing Names: Avoid names that are difficult to pronounce, spell, or remember. Complicated names can lead to customer confusion and make it challenging for them to recommend your salon to others.
2. Unintentional Negative Connotations: Be cautious of names that may have unintended negative meanings or associations in different languages or cultures. Research the potential interpretations of the name in various contexts to avoid any embarrassing or offensive connotations.
3. Trademark Infringement: Before finalizing a name, conduct a thorough search to ensure it is not already in use by another beauty salon or business. Using a name that is already trademarked can lead to legal issues and rebranding expenses down the line.
4. Generic or Commonplace Names: Opt for a name that stands out and reflects your salon's unique identity. Commonplace names can make it harder for your salon to differentiate itself from competitors.
5. Too Narrow or Limiting: Avoid names that focus solely on one specific service or treatment if you plan to offer a wide range of beauty services. Your salon's name should be flexible enough to accommodate potential future expansions.
6. Lengthy Names: Lengthy names are harder to remember and can create confusion. Aim for a concise and catchy name that is easy to say and write.
7. Trendy or Faddish Names: While it may be tempting to use trendy or buzzworthy words in your salon name, keep in mind that trends can quickly fade. Opt for a timeless name that can withstand changing beauty industry dynamics.
8. Offensive or Inappropriate Language: Stay away from names that may be offensive, crude, or inappropriate. A professional and respectful approach is essential when choosing a salon name.
9. Using Personal Names (unless relevant): Using personal names may work if your salon is based on a well-known and respected beauty expert. However, if the salon does not center around an individual's expertise, personal names can limit the brand's potential growth.
10. Ignoring Feedback: Gather feedback from friends, family, and potential customers before finalizing your salon name. Listen to constructive criticism and be open to making adjustments if needed.
Choosing the right beauty salon name requires careful consideration and thought.
Avoiding these pitfalls will help you select a name that represents your salon effectively, resonates with your target audience, and contributes to your business's long-term success.
Conclusion on Catchy Beauty Salon Names
Crafting a catchy beauty salon name is an exciting opportunity to showcase the essence of your business and attract potential clients.
By embracing creativity, reflecting your unique selling proposition, keeping the name short and memorable, incorporating local elements, using rhymes, and seeking inspiration from nature or culture, you can create a name that leaves a lasting impression on everyone who comes across it.
Remember, a well-chosen name can be a powerful marketing tool, setting the foundation for a successful and thriving beauty salon.
If you have taken the inspiration and suggestions from this post to choose a name for your beauty salon then awesome, don't forget to share the same with your friends too, as sharing is caring…
Thank You 🙂